#74: The most comprehensive plan to tackle plastic pollution
Three members of US congress introduced a plan to hold plastic producers more responsible, plus the EU is drastically reducing pesticide use, golf courses are being rewilded, and so much more.
It's officially the second to last month of 2023! Let's make it count.
I hope your Halloween was filled with candy and costumes. I went to the parade in NYC and the energy was truly electric. People as far as you can see, all dressed up and dancing to spooky music. What a fun night. I'm already inspired for what my costume will be next year, but you'll have to wait a year to find out. Sorry.
I also closed out the night with several of my all-time favorite candy: Reese's. What's your favorite?
It's almost Thanksgiving (in the US), then almost the end of the year (everywhere😉), so let's start to close out 2023 with even more good...
🙏
Enjoy these good stories? I (Jacob) research, fact-check, write, record, and post everything by myself. Consider
subscribing as a supporter
and/or sharing this newsletter to help Climativity continue to exist! Thank you in advance for helping the world be a little more positive, I couldn't do it without you 🌎🌏🌍💚.
---
The good from Friday, October 27
Three years after California's largest-ever single fire, the ecosystem is bouncing back with mushrooms, insects, new plant growth, and birds thanks to proper forest management which shows the resilience of nature. (The Guardian)
A new study found that if we replaced half of our meat and dairy with plant-based alternatives, it would effectively stop global forest loss and reduce emissions by a third. (Ecowatch)
👑 Three members of US Congress just introduced the most comprehensive plan ever to tackle plastic pollution by making plastic producers more responsible. While it's an uphill battle to get it passed, it's already supported by about 100 organizations. (Senate.gov)
Momentum is growing for the construction industry to reduce its environmental impact by repurposing steel, glass, stone, and wood, which could cut carbon emissions from new buildings by almost 60%. (Bloomberg)
---
The good from Monday, October 30
131 big and powerful companies have published an open letter urging all countries attending COP28 next month to set policy towards a full phase-out of unabated fossil fuels and halve emissions this decade. (We Mean Business Coalition)
In one week, citizens of Maine will vote to end for-profit utilities and transfer energy assets to a community-owned nonprofit allowing them to improve and rapidly decarbonize their energy. (Canary)
👑 The Colorado River is bouncing back from a near crisis thanks to voluntary water cuts and conservation by California, Arizona, and Nevada which should stabilize it. (AP)
France has successfully brought the brown bear population in the Pyrenees Mountains from 5 up to 76, which is the highest number in the past century, through reintroduction, monitoring, and community outreach. (Reasons to be Cheerful)
---
The good from Tuesday, October 31 (Halloween!)
Students at 6 major universities filed legal complaints yesterday accusing their colleges of breaking the law by investing in fossil fuels, aiming to make them drop these investments, which has been successful in the past at Harvard, Stanford, and Cornell. (The Guardian)
Charitable foundations are fighting climate injustice by installing over 300 solar panels in the Hopi and Navajo Nations in Arizona, several nonprofits, and 24 health centers, helping them achieve more energy security. (Canary)
👑 The EU has voted to reduce pesticide use by half, ban all pesticides in sensitive areas, and only allow more hazardous chemicals to be used as a last resort measure. (Ecowatch)
Death Valley, the lowest point in North America, has just reopened following flooding which has created extremely rare lakes and yellow & orange wildflowers. (Ecowatch)
---
The good from Wednesday, November 1
👑 The largest-ever US offshore wind farm was just approved in Virginia with 176 turbines set to power almost a million homes. (NYT)
Urban gardens in New York from the 1960s began as a food justice movement for Black communities and are now thriving as community hubs that provide local healthy food, cool down temperatures, and improve air quality. (Grist)
A new report just came out that shows we're more likely to consider an electric vehicle if our neighbors have one, reminding us how influential it is to be a part of a positive community that makes the world a better place together. (Generation180)
Rescuers heroically freed an adolescent humpback whale who was caught in crabbing gear, cutting 450 feet of heavy-duty rope for hours until it was freed. (The Guardian)
---
The good from Thursday, November 2
Eleven Asian and South American countries just signed a declaration to save river dolphins from extinction by eradicating nets, reducing pollution, and increasing research and area protections. (KHMER)
Abandoned golf courses are being bought by conservation organizations that rewild the land with native plants and improve biodiversity, flood protection, and public green space. (CNN)
Milan just proposed a ban on all private cars in its city center after Stockholm announced a gas car ban and London started charging high-emissions vehicles. (Euronews)
Efforts are growing to reduce bird collisions with buildings by tackling the two major problems–glass and lights–by dimming lights during migrations, and using dotted glass that's more visible to birds. (Yale)
---
Bonus stories
Thankfully, there are too many good stories to include each and every one in my daily roundups. I try to cover a range of topics each day, so these are still just as great as the rest, but didn't fit in well with other stories I was covering!
I also collaborated on an ad about switching from gas stoves to electric or induction (I use induction!), highlighting how it's easier and cheaper than ever before to switch. Check out the video here, and learn more about the rebates you can get and steps to take to switch to induction from the first tile here.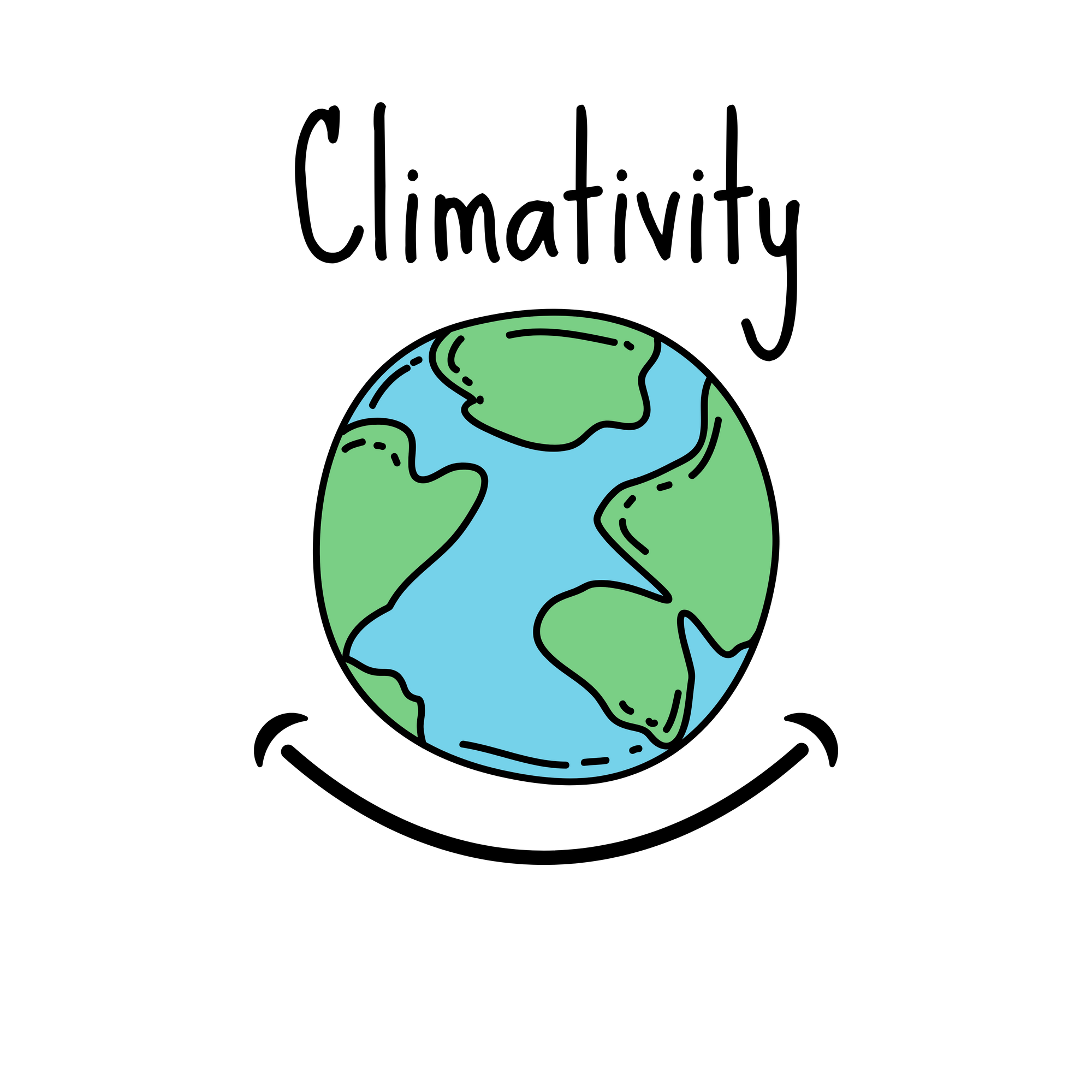 One last thing!
I want to make this the best it can possibly be. If you have any feedback–positive, neutral, or negative–please don't keep it to yourself. Reply to this email (team@climativity.com) and let me know. Can't wait to hear from you!
---
See you again soon,
Jacob
P.S. some important info:
👑: These are the winners of the 'best story of the day', voted by you all in the comments of my daily videos. Join the poll on TikTok or Instagram every weekday to help decide the best of the best!
*: I get a commission from these links at no additional expense to you.
I write and publish this newsletter using Ghost, and I truly love the platform. If you want to start your own newsletter, consider Ghost* (and let me know – I'll be your first subscriber!)