#71: Electricity emissions are peaking, 42 new UNESCO sites, and an electric blue tarantula
This week's good news roundup includes a new analysis showing electricity emissions have risen by just 0.2 percent so far in 2023, an announcement of 42 new UNESCO World Heritage sites, and the discovery of a new electric blue tarantula in Thailand.
Hey, friends!
Guess what? It's Friday. It was a weird, difficult, sad, and scary week. While it's important to keep up to date on major current events, it's also important to balance the bad with some good. No matter how we're feeling, we can all use a breath of fresh air.
So thanks for being here. I hope you and your loved ones are doing ok <3.
Before we get started, I have to shout out the complete redesign of the Climativity website! You'll notice right away that some colors have changed in this post too, whether you're reading via email or the site.
A huge thank you to everyone who sent in such kind words last week (or before) as well. Getting messages like these are why I keep this going! Feel free to send in your feelings at any point to team@climativity.com.
As our mission becomes clearer, I felt this revamp was necessary to reflect exactly what Climativity is. Whether you've been here from the start or just signed up yesterday, take a look and let me know your thoughts.
Now take a deep breath, clear your mind, and enjoy some good news for the next few minutes.
🙏
Enjoy these good stories? I (Jacob) research, fact-check, write, record, and post everything by myself. Consider
subscribing as a supporter
and/or sharing this newsletter to help Climativity continue to exist! Thank you in advance for helping the world be a little more positive, I couldn't do it without you 🌎🌏🌍💚.
---
The good from Friday, October 6
The US just announced $9 billion in student debt cancellation for 125,000 Americans across all states, bringing the administration's total debt forgiveness up to $127 billion. (Times Union)
People in the UK are tackling litter including Jason who's picked up over 1.2 million cigarette butts, Martin who gets truckers to clean roadside litter, and Lizzie who paddled waterways to catalog waste and started a community cleanup nonprofit. (Guardian)
The Clean Creatives movement is gaining momentum as the South African F-List just dropped informing the vulnerable country of 41 agencies still working for fossil fuel companies, while 35 local agencies and 140 individuals have pledged to reject this work. (Clean Creatives SA)
👑 Electricity emissions may be approaching a peak as they have risen by just 0.2 percent so far in 2023 as the world embraces renewable energy sources. (Canary)
---
The good from Monday, October 9
6 US lawmakers reintroduced legislation to officially declare Indigenous People's Day as a federal holiday, replacing Columbus Day. (House.gov)
👑 Brazil's government is now removing non-indigenous squatters from two native territories in the Amazon, returning the lands to indigenous peoples and protecting them from deforestation and illegal activity. (AP)
A beautiful new species of electric blue tarantula was just discovered and is now the first-known tarantula species in the mangrove forests of Thailand. (Mongabay)
The French clothing repair program has officially started and people will now get up to 25 euros for repairing their clothes and shoes which will reduce fast fashion and waste while supporting small repair businesses. (Reasons to be Cheerful)
---
The good from Tuesday, October 10
👑 Indigenous leaders' demands for the past 2 decades have finally been heard as the largest dam removal in history is now underway in Oregon and California which will heal the ecosystem and recover salmon populations. (Los Angeles Times)
California just signed SB 253 into law which will force large companies doing business in the state to publicly disclose their planet-heating carbon emissions. (Guardian)
The world record for the biggest gourd was just smashed by a 2,749-pound pumpkin that is big enough to make at least 687 pies...! (AP)
A new poll found that most Americans of all political affiliations don't mind solar panels and wind turbines in their communities, despite what media tends to say. (Washington Post)
---
The good from Wednesday, October 11
A Ugandan company called Texfad is repurposing banana plant waste from farms into hair extensions, rugs, and lampshades. (Africa News)
👑 Researchers in China developed a sponge made of gelatin and starch that can remove up to 90% of microplastics from tap water, seawater, and even soup from the local takeout spot. (Smithsonian Magazine)
Zero Acre farms developed a cooking oil from fermented sugarcane that they claim uses 90% less land and 86% fewer emissions than soybean oil, which is the most-used cooking oil in the US. Hopefully, they'll allow experts to fact-check their claims through an unbiased life cycle assessment soon. (Grist)
A new 1,000-person car-free neighborhood in Arizona called Culdesac has all amenities within walking distance, no car parking, and free metro. Residents are loving it! (Guardian)
---
The good from Thursday, October 12
42 new UNESCO World Heritage sites were just announced and will be protected in Mongolia, Guatemala, Rwanda, Madagascar, and more. (afar)
Murrawah and Monique just won a human rights award for their victory over a proposed coal mine in Queensland that they got the courts to reject by linking human rights and climate change. (Guardian)
Just 2.3% of new cars registered last month in Norway didn't have an electric motor, as the country inches closer to full electrification. (X)
Surprisingly, the North American Monarch butterfly's IUCN status has been changed from endangered to vulnerable as data shows these stunning insects are doing better than expected. (science.org)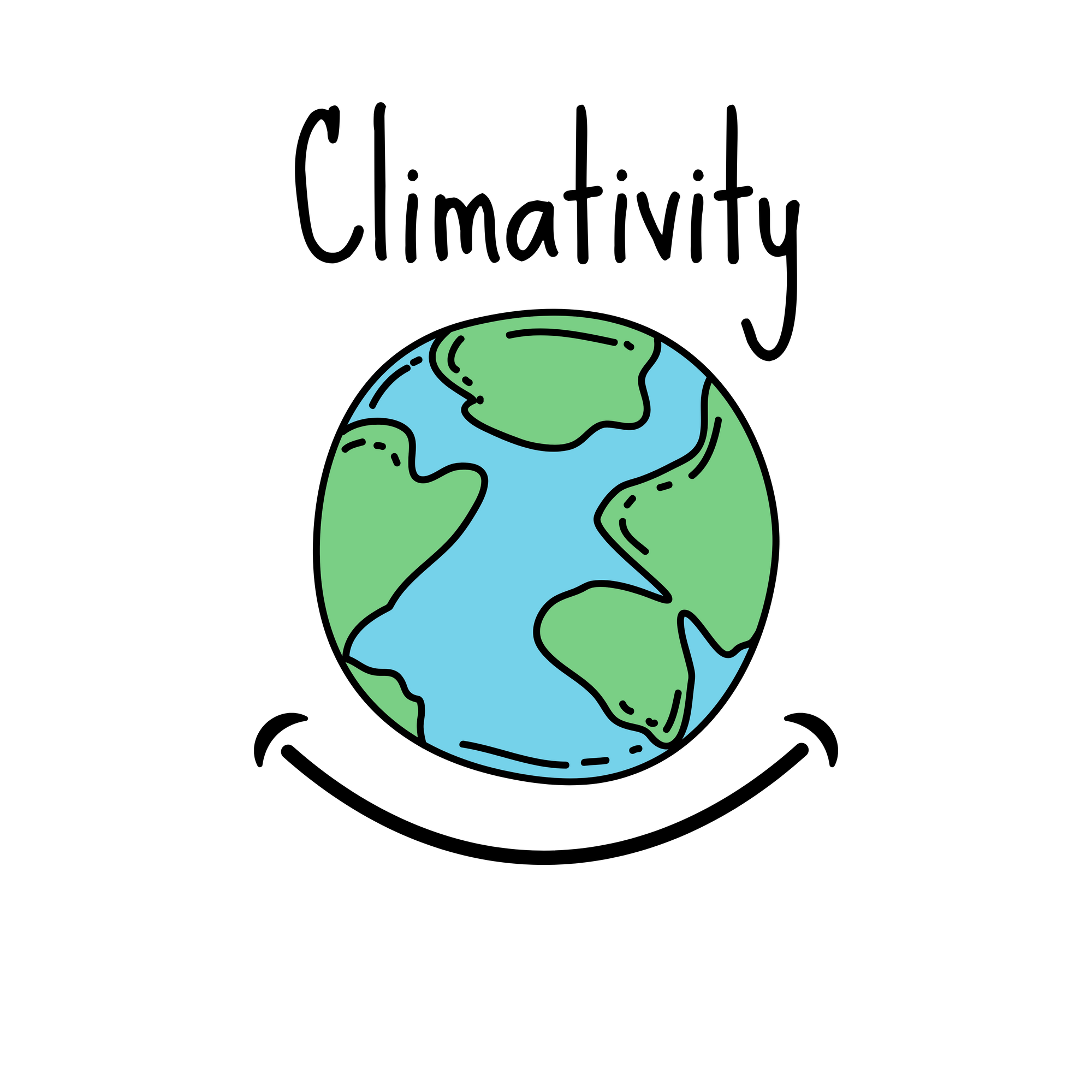 ---
See you again soon,
Jacob
P.S. some important info:
👑: These are the winners of the 'best story of the day', voted by you all in the comments of my daily videos. Join the poll on TikTok or Instagram every weekday to help decide the best of the best!
*: I get a commission from these links at no additional expense to you.
I write and publish this newsletter using Ghost, and I truly love the platform. If you want to start your own newsletter, consider Ghost* (and let me know – I'll be your first subscriber!and