The EU bans microplastics, biking is on the rise & London's first beaver in 400 years
Good news... It's Friiiiiiiiday!
The weather has been warm and sunny in NYC lately, and it feels like summer is clinging on for dear life.
Sorry, summer, you're going to have to go sooner or later. It's autumn, the leaves are turning brown, and spooky season is starting - time to start thinking about that Halloween costume.
It may not have been the best week of your life (if it was, please tell me about it), but the following good news stories are sure to leave your spirits high heading into the weekend.
But before we dive in, I have a small request for you: if you've ever received value from this newsletter, videos, or content, would you mind sending me a quick testimonial?
I'm in the process of revamping the Climativity site and branding, and to get even more people on this good news train, I'd love to highlight some words from you! I'll include your quote and name (if you'd prefer I don't use your name, let me know).
All I ask is for an honest 1-3 sentences on how Climativity has helped you, what you think about these newsletters and content, or why you'd recommend folks sign up.
To make things as easy as possible, just reply directly to this email with your quote, and I'll be adding these to the website in a few weeks. (email: team@climativity.com)
Thank you in advance! I truly would not be here writing this if it wasn't for you.
Ok, done? Sent that in? Now let's get on with it...
🙏
Enjoy these good stories? I (Jacob) research, fact-check, write, record, and post everything by myself. Consider
subscribing as a supporter
and/or sharing this newsletter to help Climativity continue to exist! Thank you in advance for helping the world be a little more positive, I couldn't do it without you 🌎🌏🌍💚.
---
The good from Monday, October 2
👑💦 Scientists are using tiny self-sustaining water fleas to naturally filter out wastewater pollutants and although they look kind of crazy, it's cheap and carbon neutral. (Guardian)
🍴 The U.S. just finalized its plan to phase out single-use plastics in national parks, wildlife refuges, and public spaces within the next decade. (Reuters)
💰 A report has found that for the first time ever, more international money is being spent on cleaning up our air than on fossil fuels, with this trend expected to continue, saving millions of lives. (Guardian)
🚫 Somerset in the UK is banning highway ads for fossil fuels, vehicles powered by petrol, diesel, or hybrids, and airlines, airports, and flights. (Ad Free Cities)
---
The good from Tuesday, October 3
🐠 Catch limits implemented in Long Island in 2012 have resulted in a drastic rebound of the Menhaden fish population plus a resurgence of other fish, whales, and sharks. (NYT)
👑🚫 The EU is banning microplastics in consumer products like cosmetics, detergents, and toys to protect our health, waters, and lands. (ESG Today)
🙅 Ireland likely just became the first country to deny a liquified natural gas facility based on climate, saying no since it goes against their energy and climate action plan. (Bloomberg)
👚 Bangladesh is becoming a leader in sustainable textile manufacturing by establishing 202 "eco-friendly" factories certified by the US Green Building Council. (Mongabay)
---
The good from Wednesday, October 4
🚴 Bike riding has seen a massive 37% jump since 2019 in the US, led by New York, San Diego, Bakersfield, Vegas, and Richmond, with almost all metro regions increasing biking activity. (Street Light Data)
🐆 Bhutan announced their snow leopard populations have risen by 40% to 134 confirmed leopards thanks to conservation efforts. (WWF)
⚡️ Electric heat pump sales have surged in Finland, Norway, and Sweden since the early 2000s which has reduced their heating emissions by -72%, -83%, and -95% respectively. (Carbon Brief)
👑🧱 Algae blocks have been developed as a zero-carbon concrete alternative with very similar physical and thermal performance to standard cement. (New Atlas)
---
The good from Thursday, October 5
🧑‍🌾 My new hero Ellen Miles is spreading a movement of 'botanarchy', a form of guerilla gardening where she plants in and cares for neglected public spaces throughout London, without permission, to make neighborhoods greener and more welcoming. (Guardian)
🌱 A new study has revealed that savannas and grasslands in drier climates actually store more heat-trapping gases than scientists originally thought. (Futirity)
🧱 Nzambi Matee, a talented material engineer in Kenya, is tackling the country's waste problem by making bricks out of trashed plastic that are stronger and cheaper than concrete. (Good Men Project)
🦫 For the first time in 400 years after being hunted to local extinction, a baby beaver was just born in London thanks to reintroduction efforts. (Guardian)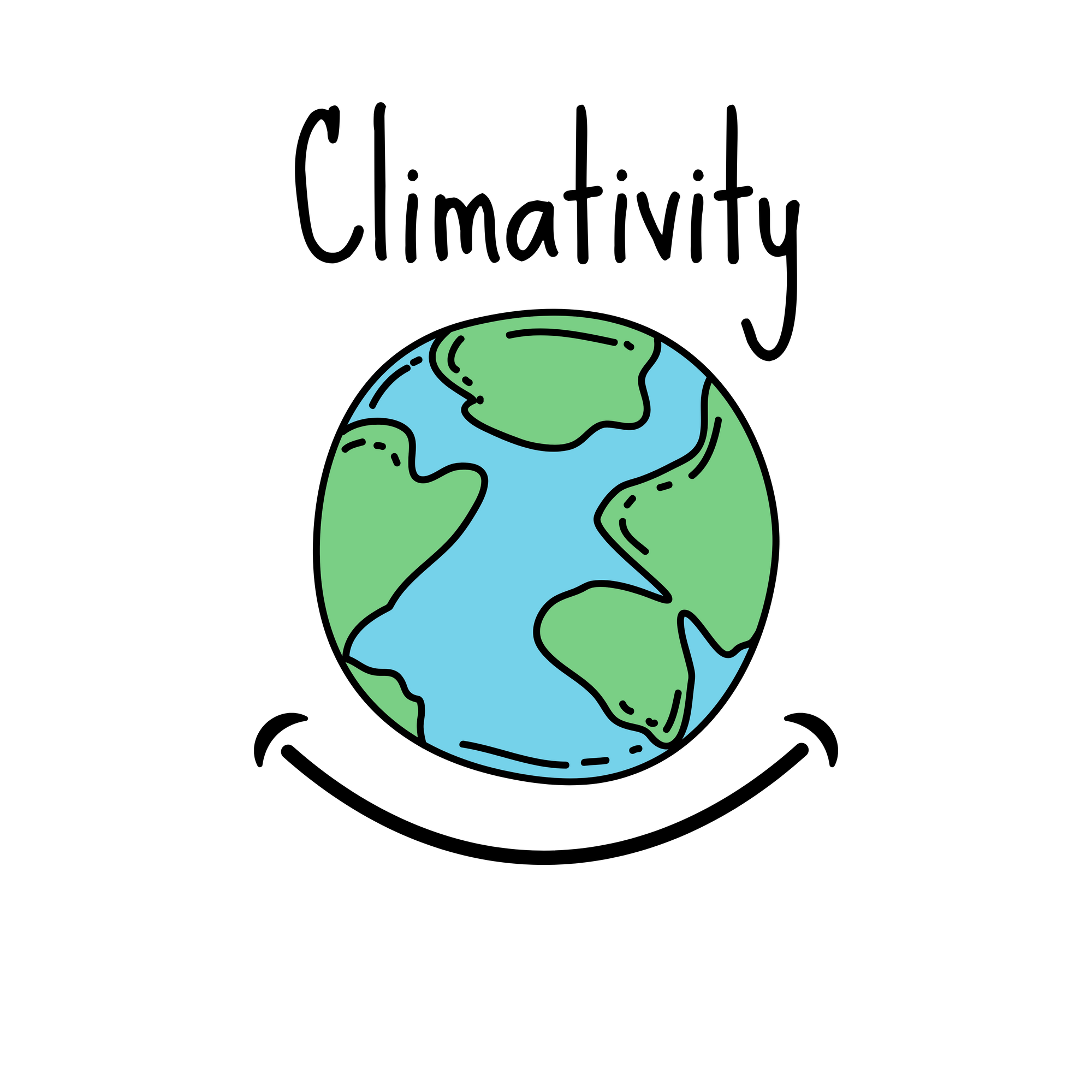 One last thing!
I want to make this the best it can possibly be. If you have any feedback–positive, neutral, or negative–please don't keep it to yourself. Reply to this email and let me know. Can't wait to hear from you!
---
See you again soon,
Jacob
P.S. some important info:
👑: These are the winners of the 'best story of the day', voted by you all in the comments of my daily videos. Join the poll on TikTok or Instagram every weekday to help decide the best of the best!
*: I get a commission from these links at no additional expense to you.
I write and publish this newsletter using Ghost, and I truly love the platform. If you want to start your own newsletter, consider Ghost* (and let me know – I'll be your first subscriber!)