This week's good news: 75,000 people march in NYC and the American Climate Corps launches
Hey hey, happy Friday, and what a week!
This newsletter is a little bit later than normal because it's New York Climate Week. I've been hopping around from event to event nonstop and I can't wait to tell you all the greatness that came out of the week (next newsletter!)
For now, enjoy this week's good news!
🙏
Enjoy these good stories? I (Jacob) research, fact-check, write, record, and post everything by myself. Consider
subscribing as a supporter
and/or sharing this newsletter to help Climativity continue to exist! Thank you in advance for helping the world be a little more positive, I couldn't do it without you 🌎🌏🌍💚.
---
The good from Friday, September 15
A lost hiker in Alaska's Katmai National Park found a camera set up to monitor brown bears and mouthed the words "lost" and "help me" until a viewer alerted the moderators who were able to send up 2 park rangers, who hiked up and rescued the unharmed man. (Ecowatch)
Humpback whales have made an impressive recovery in the Pacific Northwest, increasing by about 8% every year since 2011 thanks to environmental laws and cleaner waters. (Seattle Times)
For the first time ever, the International Energy Agency has projected fossil fuel consumption to peak before 2030 and then fall into permanent decline thanks to climate policies, and while this isn't happening fast enough to limit warming to a safe level, this can hopefully motivate even more policies to now come out to accelerate this decline. (Guardian)
👑 There is a blossoming national seed library movement that helps people grow food for free by collecting vegetable & flower seeds from local gardens and distributing them through council libraries around Australia. (ABC)
---
The good from Monday, September 18
75,000 people came together on Sunday and marched through the streets of New York City for one reason: to demand we end fossil fuels to protect our beautiful planet! (TikTok)
👑 New South Wales has stopped logging a koala habitat and plans to establish a koala national park instead to protect the animals thanks to community pressure and protests. (Guardian)
A stunning new species of fish that's orange with iridescent colors and neon blue stripes was discovered in the Great Barrier Reef. (Miami Herald)
Six young people are taking an unprecedented 32 European countries to court for their policies that failed to tackle global heating and are in breach of their human rights obligations. (Guardian)
---
The good from Tuesday, September 19
👑 Clean Creatives launched their F-List 2023 today which is super cool, it's basically a transparency tool where they found every advertising agency that worked with fossil fuels in 2022 and 2023 and put them all in one list so we can see who is still making these ads for Big Oil, and hold them accountable. (Clean Creatives)
California is suing Big Oil for deceiving the public about the risks of fossil fuels and the billions of dollars of damages their pollution caused by accelerating storms and wildfires. (AP)
Global solar panel installations are on track to smash all previous records and rise by 56% just in 2023 and then continue growing. (Canary)
A study found that electric heat pumps are twice as efficient as fossil fuel heating systems in cold and extremely cold temperatures, meaning they're cheaper, cleaner, and more reliable. (Guardian)
---
The good from Wednesday, September 20
Last night, the Northern Lights put on an incredible show across the US, Canada, the Netherlands, Norway, Ireland, and France, dazzling the skies in a rare and stunning display of color. (Washington Post)
👑 The US is launching The American Climate Corps to help 20,000 young people get on career pathways to good-paying jobs in clean energy, conservation, and climate resilience in just its first year while prioritizing equity and environmental justice in communities often left behind. (AP)
A new study reveals that the European Starling birds can mimic the call of 20 other species and are exceptional at problem solving like pulling a stick or removing a lid for a treat, likely due to their large brain sizes. (Ecowatch)
Surprisingly, the US state that has added the most solar power generation in 2023 is Florida, despite their policy challenges and opposition. (Canary)
---
The good from Thursday, September 21
I'm only human, after all!
On Thursday, my day was filled with New York Climate Week events, and I got too overwhelmed to create a video or curate the day's good news. Thanks for understanding :)
See you next week for more amazing news and positivity!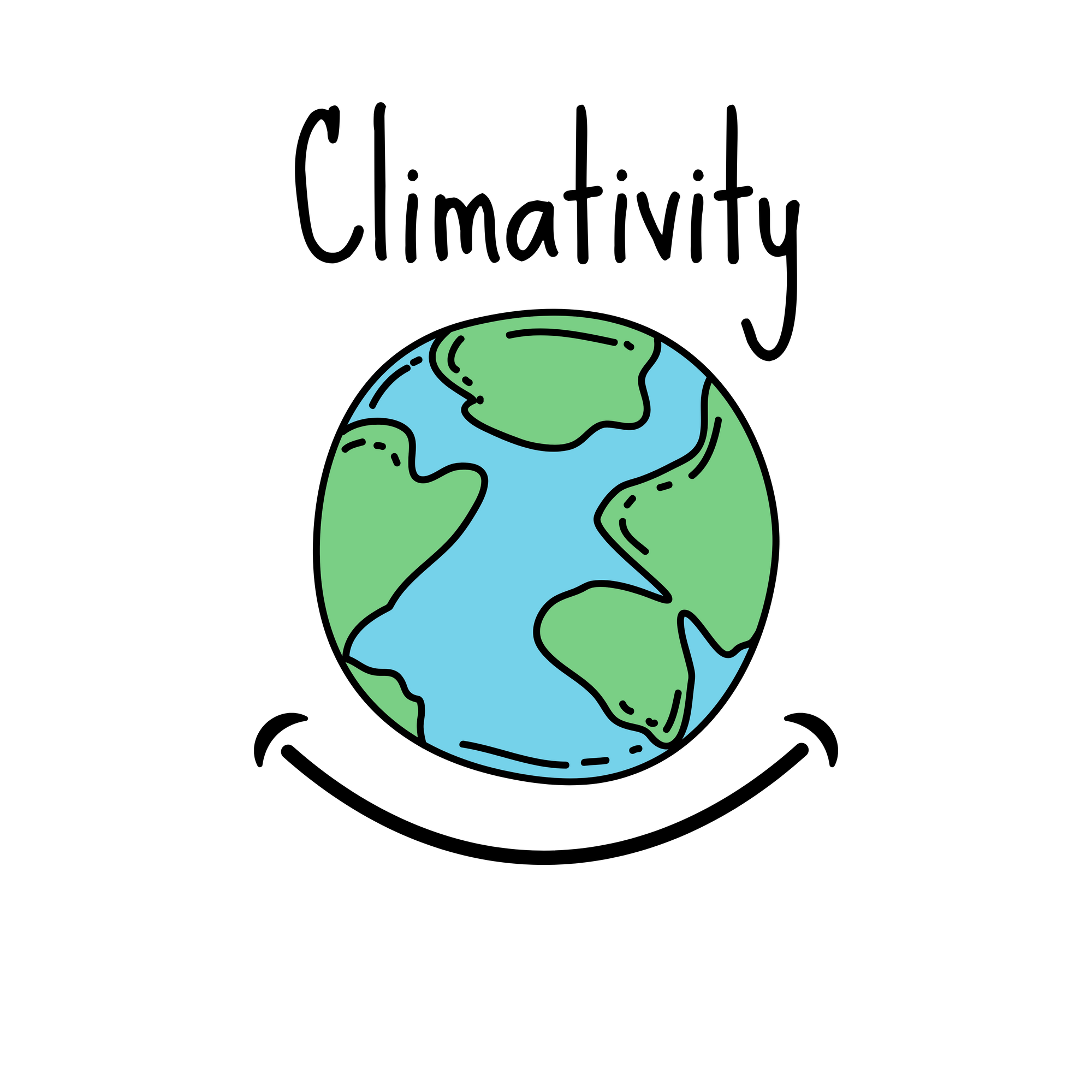 See you again soon,
Jacob
Say hi anytime on TikTok, Instagram, or LinkedIn.
P.S.
👑: These are the winners of the 'best story of the day', voted by you all in the comments of my daily videos. Join the poll on TikTok or Instagram every weekday to help decide the best of the best!
*: I get a commission from these links at no additional expense to you.
I write and publish this newsletter using Ghost, and I truly love the platform. If you want to start your own newsletter, consider Ghost* (and let me know – I'll be your first subscriber!)