Six young people take 32 EU countries to court & Lawrence the kitten is saved from a drainpipe
Hey!
I missed you all. How was your week?
I finally have some energy back after New York Climate Week. Here's a quick summary of what the week held for me:
On Sunday, I joined 75,000+ people marching down the streets of NYC to demand we end fossil fuels.
On Monday, I was invited to a closed-door discussion about climate communications & information at the UN with some of the world's most powerful communicators (I was pretty much the youngest one there by 10 years, and quite intimidated).
On Tuesday, I co-hosted an educational walking tour with Clean Creatives through the streets of downtown Manhattan, stopping at 5 of the world's biggest advertising agencies that still work for fossil fuel clients. I also went to my client OnePointFive's mixer and met a bunch of awesome folks in the industry.
On Wednesday, I went to a discussion by an agency called IPG Mediabrands on accelerating sustainability, yet the agency still, currently, works with 9 fossil fuels companies. We felt that attendees deserved to know this, so we went with big posters that simply said, "This Agency Still Works With Fossil Fuel Clients", and stood at the entrance to the auditorium. Within minutes, we were unfortunately escorted out of the building and threatened to be banned from the venue. Thankfully, everybody walking by not only supported us but also asked questions and genuinely wanted to learn about the agency and their clients. To unwind afterward, I hit up a fun climate media happy hour.
Thursday was home to the United Nations HeForShe summit, where men and people of all genders are advocating for gender equality. I was invited to this fun summit and am collaborating with them on a piece of content going up next week! Make sure you stay tuned on my Instagram to see it.
The week ended on Friday, where I displayed eight Positivity Posters that turned a good news story I've covered in each month of the year into a beautiful art display. If you didn't catch these, check the art out here, and the stories right here!
Any questions about the week? Did you go to any other events that are worth mentioning? Drop them in a comment and the end of this post!
TL;DR it was a long, but energizing week. I'm excited to see what comes from various discussions and meetings over the next few weeks and will be sure to share all the good with you! Some very big things are on the way...
But until then, here's this week's good news!
🙏
Enjoy these good stories? I (Jacob) research, fact-check, write, record, and post everything by myself. Consider
subscribing as a supporter
and/or sharing this newsletter to help Climativity continue to exist! Thank you in advance for helping the world be a little more positive, I couldn't do it without you 🌎🌏🌍💚.
---
The good from Monday, September 25
📉 An advertising agency called Havas just became the Media Agency for Big Oil company Shell which sucks, but as a result, organizations like Fossil Fuel Treaty have terminated their work with them completely and their B-corp status is in jeopardy, meaning you can no longer work for the world's biggest polluters without real consequences. (PRWeek)
🧑‍⚖️ Two years after an indigenous grassroots organization received a defamation lawsuit while successfully stopping logging in a conservation area, the timber giant Samling just officially dropped the lawsuit. (Aliran)
👑🌴 Researchers in Edinburgh developed a palm oil alternative called PALM-ALT which is healthier, has 70% less emissions, and could be an adequate substitute for the astonishing 50% of packaged goods in grocery stores that contain palm oil. (Ecowatch)
🏡 A new study from Cornell and Microsoft found that us full-time remote workers reduce emissions by 54% due to no office energy use or commuting. (Guardian)
---
The good from Tuesday, September 26
🚲 Norway built the world's coolest bike tunnel in Bergen which is car-free, 3 kilometers long, and looks incredibly fun. (Bloomberg)
😺 Rescuers moved 5,000 pounds of concrete to save a kitten named Lawrence from a storm drain in Long Island. (GNN)
👑🚫 The EU is cracking down on greenwashing by banning vague words like "environmentally friendly", "natural", or "climate neutral" by 2026. (Down to Earth)
⚡️ Utilities in New Hampshire are surprisingly supporting solar net metering which pays customers that share surplus solar power back into the grid. (Canary)
☀️ Astronaut Tim Peake is pushing for solar panel farms to be sent into space to generate electricity and send it back down to Earth. (Guardian)
---
The good from Wednesday, September 27
👑🧑‍⚖️ Today, 6 young people are taking 32 countries to the European Court of Human Rights for failing to do their part to avert climate catastrophe, which may force them to fulfill their legal duties to take urgent action to slash greenhouse gas emissions. (Youth 4 Climate Justice)
🏀 Pro sports have started to reduce their emissions by more efficient team travel, clean energy in arenas, and serving fewer single-use plastics at events. (Ecowatch)
💦 California just ordered Arrowhead bottled water's parent company BlueTriton to significantly reduce the amount of water it takes from public lands and natural springs in the San Bernardino National Forest. (Ecowatch)
📈 A plan was hatched to quadruple electric heat pumps in 25 US states with better incentives to reduce the cost of switching from fossil furnaces. (Canary)
---
The good from Thursday, September 28
🌳 The US announced $1.13 billion dollars for 385 tree-planting projects in marginalized areas across all 50 states and some tribal nations. (AP)
📉 Canada is now siding with the Alliance of Small Island States in calling to eliminate inefficient fossil fuel subsidies. (Washington Post)
🐦 One of Europe's most endangered birds called the Azores bullfinch is recovering thanks to twenty years of habitat restoration. (Smithsonian Mag)
🚛 New tests on fully electric semi-trucks show promise of them fully replacing their diesel counterparts for any deliveries of a few hundred miles. (Canary)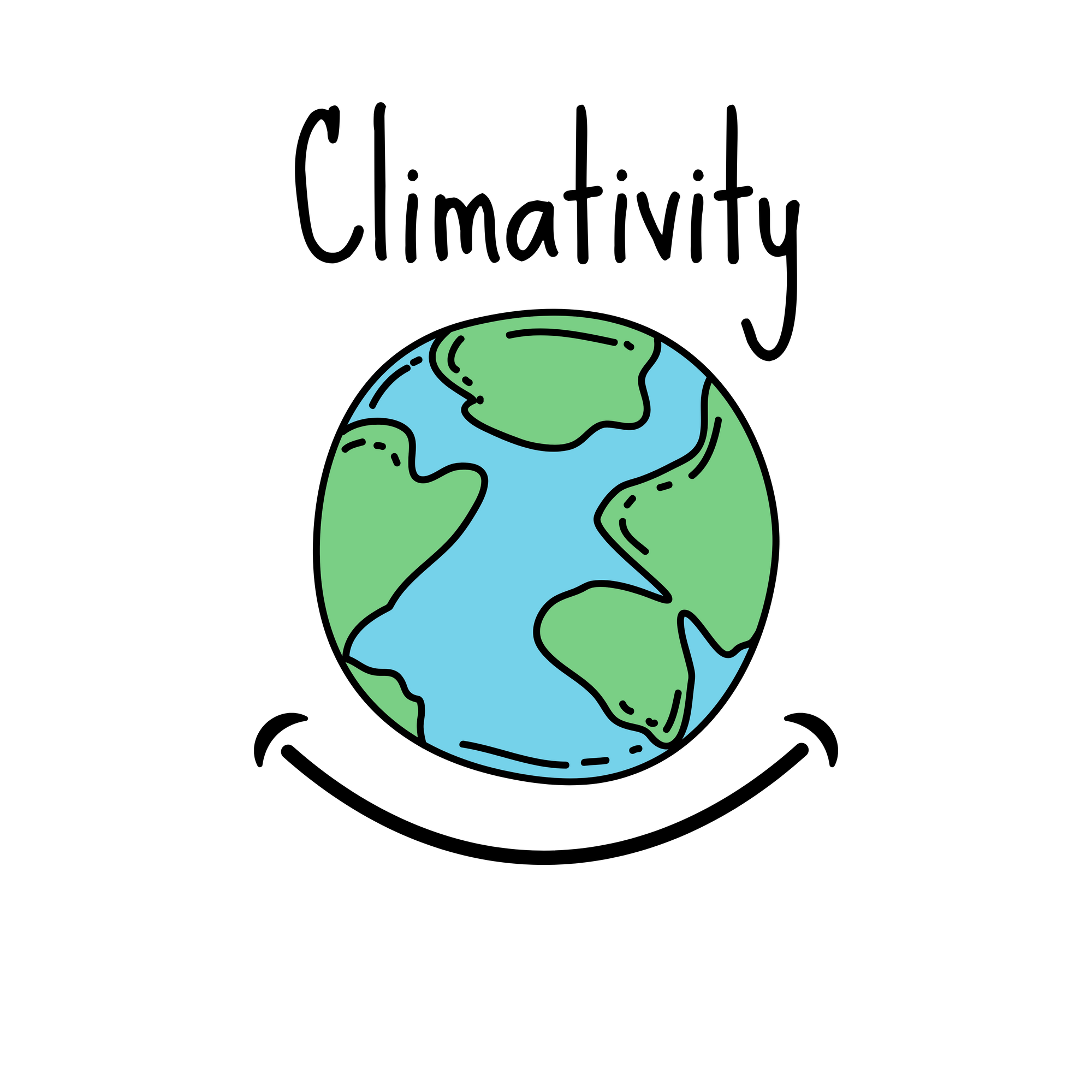 See you again soon,
Jacob
Say hi anytime on TikTok, Instagram, or LinkedIn.
P.S.
👑: These are the winners of the 'best story of the day', voted by you all in the comments of my daily videos. Join the poll on TikTok or Instagram every weekday to help decide the best of the best!
*: I get a commission from these links at no additional expense to you.
I write and publish this newsletter using Ghost, and I truly love the platform. If you want to start your own newsletter, consider Ghost* (and let me know – I'll be your first subscriber!)