Hey, beautiful.
Take a deep breath, hold it, and let it out.
We made it to Friday!
I hope you had as great of a week as I did. Despite some rain and cold weather here, I was able to go for a morning run and afternoon walk almost every day. It's really true that it boosts your mood dramatically... we aren't meant to spend all day inside!
So if you haven't already, get some fresh air and hopefully some sun (after you read this week's good stories, of course).
---
This Week's Good News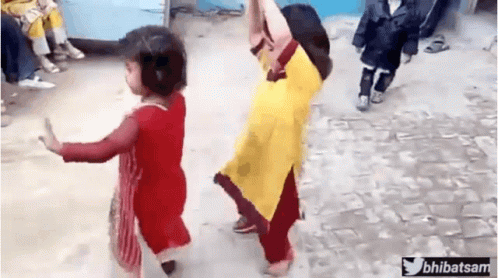 Monday, April 24, 2023
🐢 24 sea turtles were rescued from freezing temperatures in Cape Cod late last year, and just released back into the wild.
🌳 Indigenous Amazonian Alessandra Korap won an environmental prize for successfully defending her ancestral territory.
🥩 Researchers just successfully made lab-grown fat in a huge step forward for creating good-tasting meat that doesn't harm the planet or animals.
📚 The Society of Authors launched a "tree to me" campaign, aimed at getting the publishing industry to net zero.
---
Tuesday, April 25, 2023
👨‍👩‍👧‍👦 100,000 people came together to protest the UK government and demand no more coal, oil, and gas.
🦁 A healthy female lion, thought to be extinct, was spotted in Chad for the first time in 20 years.
‍🧑‍⚖️ The US Supreme Court denied Big Oil's request to move their lawsuits from state court to federal, and their trials are now finally set to start.
🦗 Ynsect raised $175 Million to continue growing vertical insect farms that feed agriculture, pets, and even humans.
---
Wednesday, April 26, 2023
🐒 4 chimpanzees called April, Anna, Cash, and Lucy were rescued from an abusive zoo in Ohio and will live out the rest of their lives in a stunning 150-acre chimp sanctuary.
🗽 Governer's Island in NYC is getting a $700 million renovation to become the official New York Climate Exchange.
🧑‍🌾 AI-powered drones can identify crops that need herbicide and drop it directly from the sky with 96% accuracy, drastically reducing waste.
💵 Airbnb is paying some hosts to install energy-saving heat pumps.
🇺🇸 US President Biden established the Office of Environmental Justice right before announcing his reelection bid.
---
Thursday, April 27, 2023
🐎 A retired racehorse named Saxy was set to be killed after an accident but was miraculously rediscovered and adopted by the woman who raised her as a teenager.
🇯🇵 Japan passed a law in 1897 to protect its forests, and a study found it resulted in several unexpected benefits.
🇧🇩 Bangladesh has been using floating farms for over 400 years that are proving to be climate-resilient.
🇨🇴 Colombia's government is preparing to ban the environmentally catastrophic practice of fracking.
---
Wait! Before you go, let's take some simple but meaningful climate action together...
Watch this fascinating new Climate Town video on the confusing history of, and the truth behind, food expiration dates.
Learn more about 10 of the most impactful actions you can take right now, at this very moment. I especially like number 10, "Speak Up". One way is to share some of these stories with your friends and family!
Clean up a few pieces of litter as you walk around this weekend. I know it's hard to believe, but if everyone in the US picked up just 152 pieces at the same time, ALL litter would (temporarily) be gone...!
I genuinely appreciate you joining us in making the world a better place <3
---
💚 Enjoy Climativity?
Forward it to a friend to brighten their mood and tell them to subscribe here.
Join the conversation via the comment button below.
Anything else? Hit reply and say hi :) I actually do want your feedback!
Stay cool,
Jacob