Get paid to ride a bike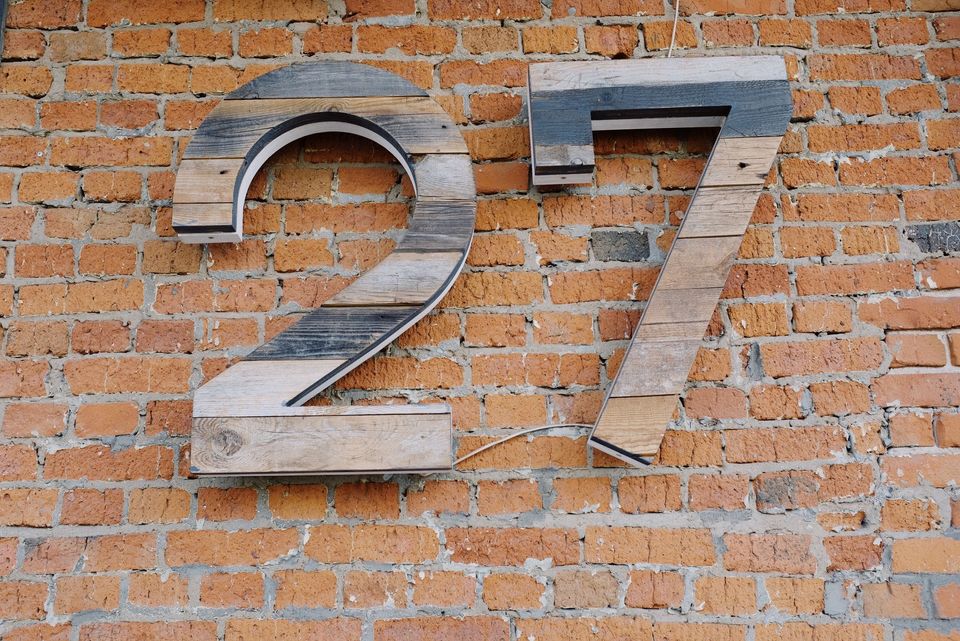 Happy Friday, friends!
We did it once again and made it through the week (almost). You deserve a pat on the back. I'd give you one but unless you're one of my two roomates, we're probably not together. So do me a favor and give yourself one this time.
Before we start FYF #27, I have to correct a mistake I made in last week's letter. As graciously pointed out to me by Joseph, a Climativity reader, the country of Spain, not Sweden (oops), gave personhood status to a lagoon.
And now, let's get to today's (hopefully error-free) splash of climate positivity:
---
😊 This week's wholesome environmental news:
Denver's E-bike program is 6 times better than expected!
In an effort to get people out of those lame old cars and into cool new ebikes, Denver funded a $4 million rebate program. They expected the funds to last 3 years... but they were all gone in 6 months. 🎶play 'Bicycle' by Queen🎶
The popularity of this program shows that people want affordable, clean, easy transportation. Plus, biking is a blast (just wear a helmet, please). With a new set of funding slated for next year and many other states following Denver's lead, pressure to make this rebate of up to $1,700 to the national level is getting 'wheelie' high.
---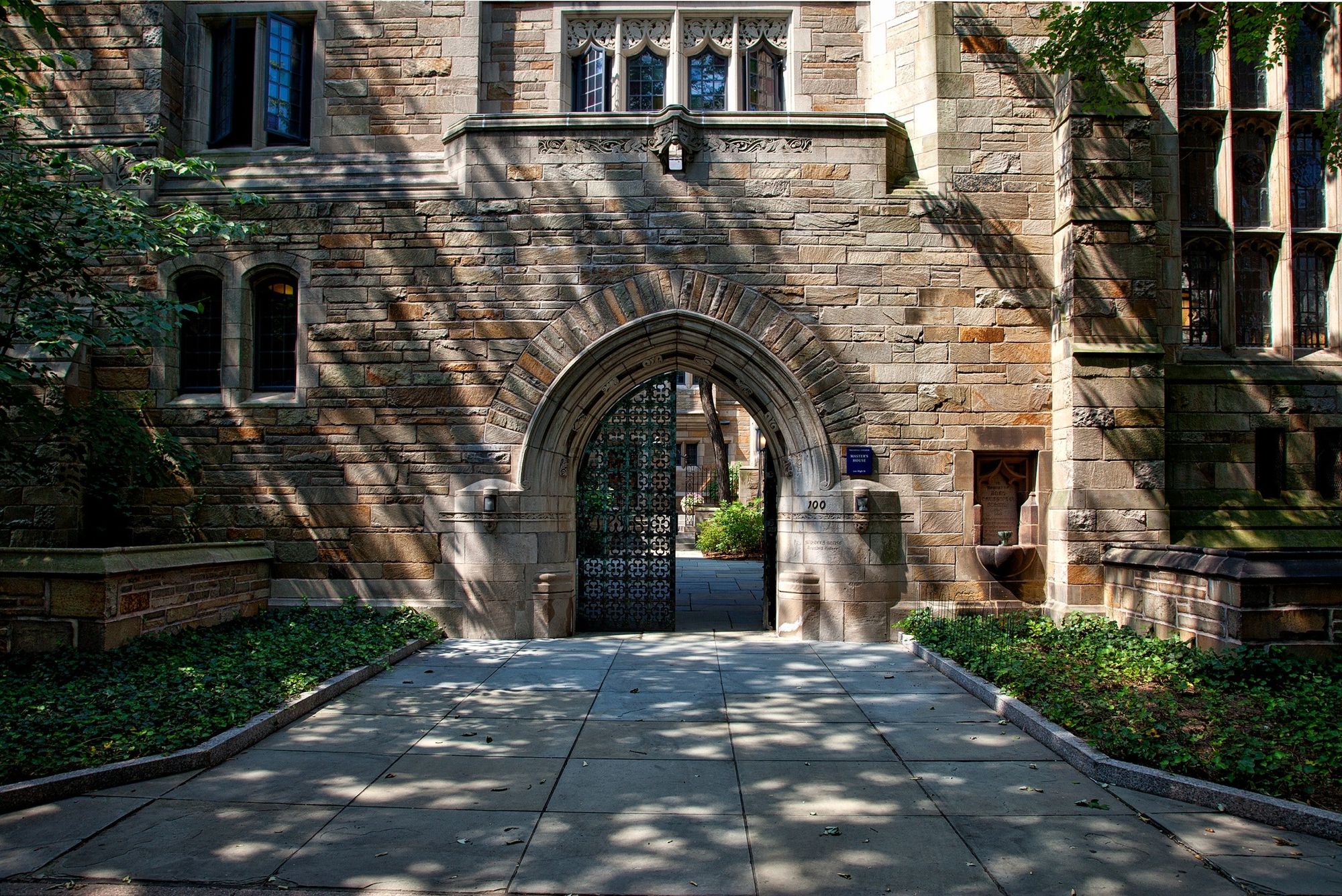 No more dirty fossil fuel $ for this top school!
Last week we learned that young people are swerving fossil fuel jobs. And now, Princteon is swerving fossil fuel money. No longer will their climate school be funding by this dirty money. Princteon has announced they're divesting and disassociating from over 90 fossil fuel companies!
This makes Princeton the first and currently only higher education university to pledge against using fossil fuel money for climate research. While you may think that any money is good to use if it's going towards figuring out how to fix the climate, unfortunately, if your research is being funded by the number one cause of climate change, it's a massive conflict of interest. Calling Harvard, MIT, and Columbia: don't by shy, you're up.
---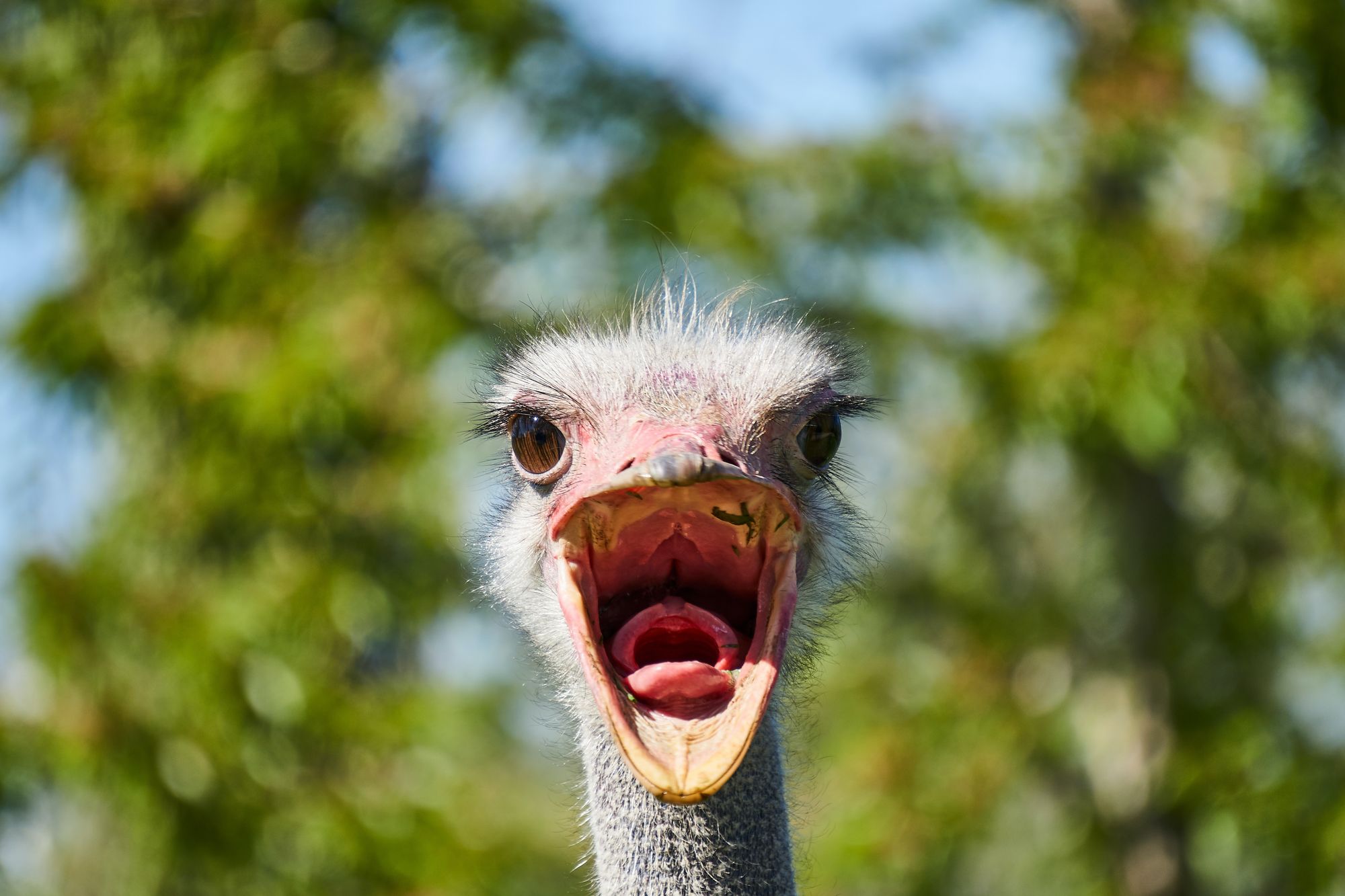 Sometimes, nature is... funny?
Ok, I can't show the pictures here for legal reasons (the above is copyright-free stock, baby), but this is one of the best stories I've included across all 27 editions of the Climativity newsletter.
The comedy wildlife photo awards started in 2015 and has been thriving ever since. From a farting Zebra to a frustrated mother macaque, Treehugger kindly pulled some of the best finalists for us to check out. Sometimes, we need a break from the stresses of life. A flying squirrel and a barfing fish might be the best way to do so. This seriously made my day, and I guarantee it'll lift your mood too.
---
👊 Climate actions you can take right now: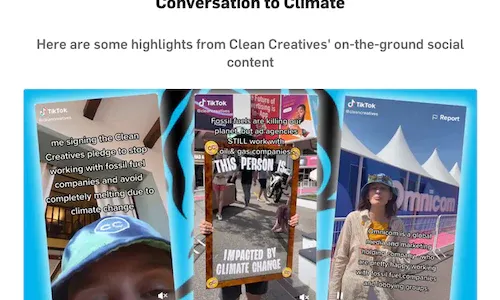 Vote for Clean Creatives in the Shorty Awards!
Over the summer I had the immense pleasure of joining Clean Creatives in Cannes, France for some environmental activism, content creation, and a scrappy but extremely succesful awareness campaign. Our young and mighty team of 6, took to the the hot streets of France, immersed ourselves in the crowd of established advertising executives, made several creative guerilla marketing activations, and produced the most viewed and shared social media content from the entire festival.
We had a week full of conversations explaining to the best creative minds in the world why fossil fuel ads must stop, and it's some of the proudest work I've done. We were able to get over 1,000 new pledges to refuse fossil fuel clients.
And our work has been recognized... we're finalists for a Shorty Award! While awards are not too relevant to fixing climate change, we're nominated amongst a wide range of other projects and sectors and I feel that the climate movement is important to include and celebrate for any impact award.
If you agree, vote for us! <3
---
Learn how media is selling you out... and how to fix it
During New York Climate Week a few weeks ago, I attended a climate mixer event at a fancy Soho House in Manhattan. Having never been before, I was a bit lost heading in. As my eyes were nervously darting around looking for where I should go, I made eye contact with another man who entered at the same time as me. We instantly knew we were in the same boat, introduced ourselves, and figured out where the party was at.
Turns out, he was an editor on the small but incredible team behind Climate Town. This YouTube channel is the best mix of comedy, entertainment, and climate in the world. And they just dropped a new video on the bias of news media. What starts out as... not the best... leaves you with a way to become more informed and cut through political and other biases to get the truth.
---
⏪ Missed last week? Don't worry, I gotchu:
I know, you probably got about 4,762 emails this week. And you'll always prioritize this one. But in case you didn't get to it, this is what we covered last Friday:
Enough is enough: Young people are swerving fossil fuel job opportunities.
Is that a lake? Spain gave personhood status to a lagoon.
Easy and breezy: Rooftop wind is here.
Sorry, leaf piles: Leave your leaves alone.
Making moving eco-friendly: Try resuable moving boxes.
Whatcha waiting for? Read it now
---
Thanks for making it this far! If you didn't already, hit reply and shoot me an unfiltered message of what's on your mind.
I'm sitting here, refreshing my inbox and waiting... ;)
Stay Cool,
Jacob