Actions
I chatted with climate content creators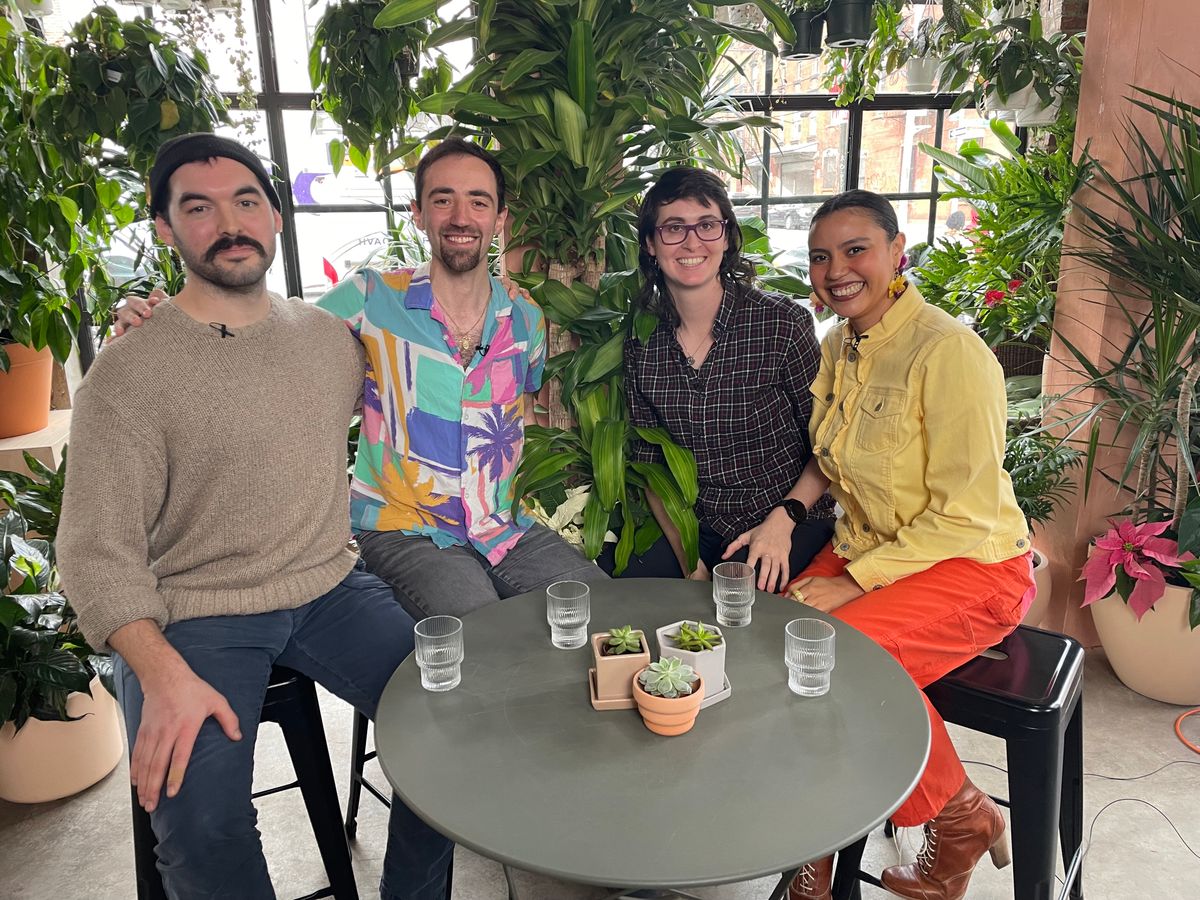 If you could talk to a group of climate content creators, what would you ask them?
If you're me (hi, me) then you ask about getting started, challenges with communicating the sometimes boring and often controversial topic of climate change, misinformation vs. disinformation, and your go-to karaoke song.
I had the pleasure of sitting down with three incredible and influential people that create and educate on behalf of the environment. Rollie Williams of Climatetown, Miriam Nielson of Zentouro, and Jazmine Rogers of That Curly Top joined me thanks to Fifth Wall, a VC firm with $500 million invested in decarbonizing real estate, gathering us in a plant shop in Brooklyn, NY to chill.
This "Cocktails & Conversations" is what I consider an important conversation about reaching millions of people and convincing them to take action. Plus, it's full of my smiling face (seriously, I'm always smiling).
It was a blast to film, and we were surrounded by hundreds of plants which made it even better. I learned a lot from these three awesome folks, give it a watch so you can too!